This post is part of Just Ahead's Rocky Mountain National Park trip planner—our guide to everything you need to know to plan your trip to Rocky Mountain. Click here to see the complete series, and be sure to download our Just Ahead smartphone audio tour of Rocky Mountain before you head to the park. We'll guide you to and through the park and all its scenic wonders.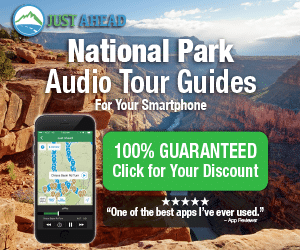 Determining the best sights in Rocky Mountain National Park is a subjective exercise. The park is stunningly beautiful everywhere you look. Whether you simply drive through or spend several days hiking the park, you'll no doubt create your own list. Here's ours, though: the top 10 sights in Rocky Mountain National Park. (Actually, these are the top 11, if you're counting; we couldn't help ourselves.)
Trail Ridge Road
Since several of the don't-miss sights in Rocky Mountain National Park are on or near Trail Ridge Road, the road itself is obviously one of the park's standout attractions. Trail Ridge Road is one of the most scenic routes in the United States, as well as the country's highest continuous paved road—in other words, the highest route that doesn't simply ascend to a dead end. Along the way to the road's summit at 12,183 feet, you climb from foothills covered in ponderosa pine to spruce-fir forests to the alpine tundra above timberline. Just before Trail Ridge Road opened in 1932, Horace Albright, director of the National Park Service, described it by saying, "You will have the whole sweep of the Rockies before you in all directions."
Trail Ridge Road is generally open from late May to mid-October. Check the park's Road Status Report for the latest details.
Longs Peak
When a mountain rises 14,259 feet high, you can be certain that it's visible from many places. Such is the case with Longs Peak, tallest summit in Rocky Mountain National Park, and the park's only fourteener. You can see it from the town of Estes Park, from the treeless tundra surrounding Tundra Communities Trail, from Mountain Overlook, and from many other places that we call out during your Just Ahead tour of the park. Quite often you'll see Longs Peak's neighbor, Mount Meeker (13,911 feet), in the same view. Thousands of hikers climb Longs Peak each year, but it requires a strenuous 15-mile round trip. And excellent alternative is the 8.4-mile round trip to Chasm Lake. At the base of the sheer north face of Longs Peak, the lake offers an alpine scene as memorable as any in the park.
Elk
Rocky Mountain is rife with wildlife and wildlife-viewing opportunities. Elk are the most noble and charismatic of the animals you are likely to see. It's impossible to forget the sight of a big male, weighing close to half a ton, and his huge, spreading antlers. Elk roam widely throughout the park, feeding at high elevations in summer and moving down to lower valleys in fall. In autumn, the males' calls echo around the park. In summer, you may see elk along Trail Ridge Road. In fall, watch for them early and late in the day around the edges of meadows and grassy valleys, particularly in Horseshoe Park and Moraine Park. Just Ahead will, of course, steer you to the best places to see these magnificent animals.

Mummy Range
The Mummy Range, in the northern part of Rocky Mountain National Park, is so named because one of the mountains resembles a mummy's profile. You'll get spectacular views of this range as you drive Trail Ridge Road or Old Fall River Road.
The Arapaho Indians called the Mummy Mountains the "white owls" because snow lingered on them later than on other peaks. Six of the mountains are "thirteeners"—that is, they soar higher than 13,000 feet. One of them is 13,514-foot Ypsilon Mountain, named for the Greek letter Y. When snow has melted on most highland areas, it often remains in gullies on Ypsilon's face, forming the shape of a Y. Several of the thirteeners in the Mummy Range are relatively easy to climb, as Colorado mountains go, because they require no special skill—just long walks across tundra.
Sprague Lake
Sprague Lake, located off Bear Lake Road, is a photographer's delight, because on a calm day, it's a great place to shoot the peaks of the Continental Divide reflected in the mirrorlike water. It's also a fine spot for an easy walk. The Sprague Lake picnic area has two dozen picnic tables, as well as handicapped-accessible restrooms and a half-mile, wheelchair-accessible trail circling the 13-acre lake. You'll also find the Glacier Creek horse-riding stable here. Sprague Lake was home to a mountain resort in the early 20th century, though the buildings have been removed since then.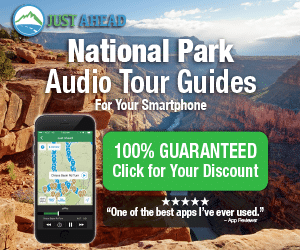 Glacier Gorge
Glacier Gorge Junction, near Bear Lake, is the trailhead for some of the most beautiful and rewarding hikes in Rocky Mountain National Park. These include the 2.8-mile hike to Mills Lake and the three-mile hike to The Loch. Both are gorgeous alpine lakes ringed by the rugged peaks of the high Rockies. These are moderately strenuous hikes. For an easier hike, simply follow the same trail to Alberta Falls, less than a mile away. There, Glacier Creek thunders over a series of rock ledges.
Bear Lake
Bear Lake is one of the few places in the United States where you can drive on a paved road right to an alpine lake. It's no surprise, then that it is one of the most popular spots in Rocky Mountain National Park. The loop walk around Bear Lake itself, less than a mile long, provides great views of jagged Hallett Peak and distant Longs Peak. There's also an easy half-mile walk to Nymph Lake, and it's half-mile or so farther to Dream Lake. And that's just the beginning. Many other hikes also start from here. If the park is particularly crowded, you can take a park shuttle to this spectacular spot.
Horseshoe Park
In the broad meadow known as Horseshoe Park—in the eastern part of the park off US 34—you can see Fall River meandering in lazy curves. And you can see Trail Ridge Road climbing to the Continental Divide, while the treeless tundra of Sundance Mountain rises in the distance. But the most enticing reason to visit Horseshoe Park is for the opportunity to see bighorn sheep in late spring and summer. The soil here contains minerals the sheep need to recover to full health after the harsh conditions of a mountain winter, and they regularly come down into this valley at midday. In summer, rangers set up a small contact station where you can stop and get information and advice. In fall, it can be a great spot to view elk.
Endovalley / Old Fall River Road
In the area known as Endovalley, you can see the sobering effects of spectacular flooding as you make your way to one of the signature drives in Rocky Mountain National Park: Old Fall River Road. Usually open from July to October, this steep, narrow, unpaved route winds 11 miles up to the Alpine Visitor Center on Trail Ridge Road, at an elevation of nearly 12,000 feet. It's a one-way road and full of switchbacks, so it's closed to trailers and large recreational vehicles. But it's perfectly passable and safe for regular passenger vehicles. As an alternative route to the park's high country, it offers splendid scenery along the way. If you decide to take this route, remember that the speed limit is 15 miles per hour. The scenery is so stunning that you wouldn't want to drive any faster.
Many Parks Curve Overlook
Trail Ridge Road has many dazzling scenic overlooks. Many Parks Curve, 9,640 feet, is one that you absolutely should not miss. In Colorado, a broad valley surrounded by mountains is called a park—and from Many Parks Overlook you can indeed see many parks, including Moraine Park, Horseshoe Park, and Estes Park. You'll also see Longs Peak, the highest mountain in the park, and many of its neighbors, including Mount Meeker and Mount Lady Washington.
Gore Range Overlook
Gore Range Overlook, at an elevation of 12,010 feet, offers one of the most expansive views in Rocky Mountain National Park. When conditions are good, the vista stretches 50 miles or more, and encompasses a stunning panorama of Rocky Mountain National Park's highest peaks. This overlook's name refers to the Gore Range of the Rocky Mountains, about 50 miles to the west. Those mountains run from near Vail, Colorado, to the town of Steamboat Springs. To the east you can see the distinctive flat top of Longs Peak, the highest summit in Rocky Mountain National Park.
The view also includes the summits of the Never Summer Range, which form one section of the Continental Divide. The glacier-carved peaks of the range, created by volcanic activity around 25 million years ago, bear suitably lofty names: Nimbus, Cumulus, Cirrus, and Stratus. The range itself was named Never Summer by the Arapaho Indians, because snow remains on their highest slopes well into summer.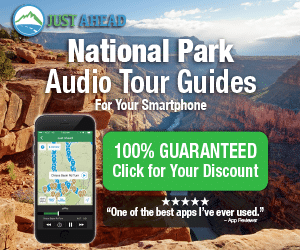 To see all the best sights in Rocky Mountain National Park, be sure to take Just Ahead along for the ride. Our app turns your smartphone into an audio tour guide that narrates everything you're seeing in the park. It's the best way to get the most from your visit. We point out all the landmarks, including many you might otherwise miss. And we suggest great hikes and scenic side trips. Click here to try Just Ahead for free.