This post is part of Just Ahead's Yellowstone Trip Planner—our guide to what you need to know to plan your trip to Yellowstone National Park. Click here to see the complete series. And be sure to download our Just Ahead smartphone audio tour of Yellowstone before you head to the park.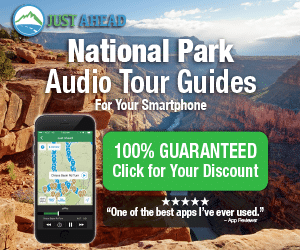 For many Yellowstone enthusiasts, nights spent camping are the only way to visit America's first national park. After a day exploring the park's many wonders, it just feels right to drift to sleep to the sound of a nearby creek or the breeze through the treetops. Yellowstone has 12 campgrounds ranging from 430-site tent cities to small, out-of-the-way wilderness enclaves. All have drinking water and most sell firewood.
Park concessionaire Xanterra manages five large campgrounds in the heart of the park, which feature hundreds of sites, flush toilets, and sometimes showers. They are reservable in advance through www.yellowstonenationalparklodges.com, or by calling 307-344-7311 (future reservations) and 307-344-7901 (same-day reservations).
The seven campgrounds managed by the National Park Service (NPS) are smaller, less developed (most have only vault toilets), and often more remote. They are first-come, first-served, and often fill completely by early morning. To check which campgrounds are full, you can click here for a handy Park Service campground information web page. Some campgrounds have flush toilets and showers, others are simpler with vault toilets and creeks. Here's our guide to Yellowstone camping.
Madison Campground (Xanterra)
Popular with fisherman and families, this large, popular campground offers the easiest access to Old Faithful, 17 miles, and the West Entrance, 13 miles. Walking trails lead to the Madison River, and bison and elk are abundant in nearby meadows. Nightly ranger talks are held at the amphitheater, and kids can sign up for the Junior Ranger program at the adjacent Madison Information Station. There are vending machines, but the nearest real services are in West Yellowstone or Old Faithful. Flush toilets, no showers.
Norris Hot Springs Campground (NPS)
One of the park's nicest campgrounds, this has sites on the Gibbon River and others near a large meadow where bison can be seen. Guided ranger walks lead through the nearby Norris Geyser Basin, which is reachable via a one-mile walking trail. The charming Museum of the National Park Ranger is also a short walk away. Flush toilets, no showers.
Mammoth Hot Springs Campground (NPS)
Situated on the edge of Mammoth village, this is a great spot for visiting its namesake hot springs, which are reachable by an easy walk. This is the only Yellowstone campground open all winter and its relatively low elevation (for Yellowstone) often makes it the warmest campground in summer months. It has flush toilets but no showers, and the road is close by, so there is some traffic noise. Rangers talks are held nightly in summer.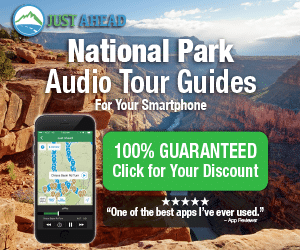 Indian Creek Campground (NPS)
Set in the forest eight miles south of Mammoth, this is a quiet, low-key campground where generators aren't allowed, as they are in many other park campgrounds. It's often the last in the park to fill—typically around midday in peak summer months. Vault toilets only.
Pebble Creek Campground (NPS)
The most remote campground in the park, Pebble Creek sits at the foot of the Absaroka Mountains in Yellowstone's far northeast corner. It's a quiet, wild spot that's popular with wildlife watchers in the nearby Lamar Valley. A creekside hiking trail and good fishing in Soda Butte Creek are close by. Vault toilets, no generators, nearest services in Cooke City, 13 miles away.
Slough Creek Campground (NPS)
A favorite of fisherman and wilderness lovers, you'll need to be here shortly after sunrise to snag a site at this legendary campground. Set along the banks of Slough Creek in the Lamar Valley at the end of a two-mile dirt road, this may be the park's premier campground for stargazing. The howling of wolves can sometimes be heard at night. Vault toilets, no generators, nearest services at Tower Junction, eight miles, or Cooke City, 28 miles.
Tower Fall Campground (Park Service)
Located across the road from Tower Fall and its general store, this small campground is well-positioned for exploring the park's northern section or hiking Mount Washburn. Vault toilets, no generators.
Canyon Village Campground (Xanterra)
Set in thick forest near the Grand Canyon of the Yellowstone and adjacent village development, this busy, 270-site campground has flush toilets, showers, laundry. It can feel a bit cramped, but its central location and proximity to the spectacular canyon ensures its ongoing popularity. Nightly campfire talks are held at the ampitheater.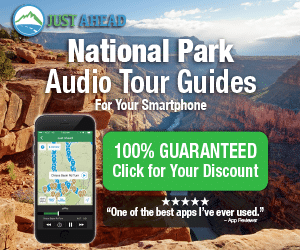 Bridge Bay Campground (Xanterra)
The largest campground in the park, Bridge Bay sits just across the road from the west shore of Yellowstone Lake and is a preferred camping site for boaters. It's central location makes it convenient to most of the park's most popular attractions. A mini-store is at the adjacent marina and more services are available at Lake Village and Fishing Bridge, two and four miles away. Flush toilets, no showers.
Fishing Bridge RV Park (Xanterra)
Located near the north shore of Yellowstone Lake, this is the premier campground in Yellowstone for RVs. It's the only place in the park where you'll find full hookups, as well as the usual RV Park amenities (showers, dump station, etc.). Because of recurring bear activity, tent camping is not allowed.
Grant Village Campground (Xanterra)
Near Yellowstone Lake's south shore and rivaling the huge Bridge Bay Campground in size, this campground is a part of the larger Grant Village development, which features a marina, hotel, general store, restaurants, post office, and service station. Walking trails lead along the lake and there are nighly ranger talks, though the campground doesn't open until late June due to bear activity. Flush toilets, running water, showers.
Lewis Lake Campground (NPS)
Located eight miles from Yellowstone's South Entrance, this is often the last park campground to fill each day and is a good choice for campers headed to Grand Teton National Park. A boat ramp offers access to Lewis Lake. Vault toilets, no generators.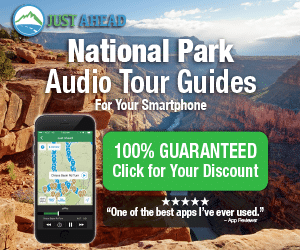 As you plan your trip to Yellowstone National Park, don't forget the most useful resource you can bring along—the Just Ahead app loaded with our Yellowstone tour. Just Ahead turns your smartphone into an audio tour guide that will guide you to the park and all of its best landmarks, hikes, viewpoints, and side trips. It's the best way to get the most from your visit. Click here to try Just Ahead for free.