This post is part of Just Ahead's Sequoia and Kings Canyon Trip Planner—our guide to what you need to know to plan your trip to Sequoia and Kings Canyon National Parks. Click here to see the complete series. And be sure to download our Just Ahead smartphone audio tour of Sequoia and Kings Canyon before you head to the parks.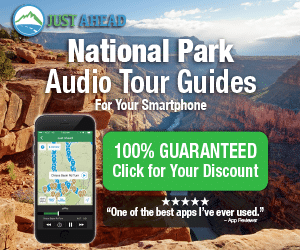 Sequoia and Kings Canyon National Park lodging ranges from signiture inns in both parks to simple cabins. You'll also find some private accommodations near the heart of both parks, as well as options just outside the parks.
Where to Stay in Sequoia National Park
Wuksachi Lodge
With its stone-and-cedar construction and dramatic view of the Sierra Nevada, Waksuchi has the feel of a classic national park lodge, yet it's thoroughly modern—built in 1999. The 102-room lodge is near Giant Forest in Sequoia National Park, yet enjoys a quiet, secluded location just off Generals Highway. It's open year-round. The cedar-paneled main lodge building has a restaurant with huge picture windows and a excellent little shop that sells outdoor gear as well as souvenirs and various necessities. The main lodge also offers free wifi.
Where to Stay in Kings Canyon National Park
John Muir Lodge
Like Wuksachi Lodge in Sequoia, John Muir Lodge in Kings Canyon is a modern facility (built in 1998) with stone-and-timber construction that makes it feel like a national park classic. It's very near the heart of Grant Grove Village, yet it's off unto itself in a quiet setting. The 36-room lodge is open year-round. The common area features a massive stone fireplace and a portrait of the lodge's namesake, John Muir. The restaurant is adjacent to the lodge's front desk in Grant Grove Village, about a five-minute walk from the lodge itself.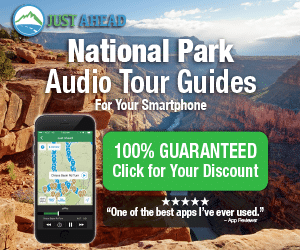 Grant Grove Cabins
The Grant Grove Cabins are simple and rustic, but they're wonderfully located near both Grant Grove and the General Grant Tree, and Grant Grove Village, where there's a restaurant, store, and visitor center. Some of the cabins are tent cabins with a shared bathhouse, while others are wood, some of which have private baths. One of them, the Honeymoon Cabin, is the oldest structure in Grant Grove Village. The cabins are open from early spring to late fall.
Cedar Grove Lodge
Cedar Grove Lodge offers 21 rooms deep in a remote part of Kings Canyon National Park, a 35-mile drive from the park visitor center via the Kings Canyon Scenic Byway. The lodge is generally open the same months as the scenic byway—May through mid-October. The lodge has a small marked and a snack bar.
Private Lodging Near the Parks
Montecito Sequoia Lodge
This private lodge isn't inside Sequoia or Kings Canyon National Parks, but it lies right in between—just off Generals Highway in Sequoia National Forest—so it's in the heart of the land encompassed by the two parks. It's open year-round. By summer, it's something of a family summer camp, and by winter it's a favorite with cross-country skiers, or anyone who enjoys playing in the snow. An on-site restaurant serves hearty buffet meals. Rooms range from simple lodge rooms to modern free-standing cabins.
Hume Lake
This private family camp, situated right on Hume Lake and surrounded by Kings Canyon National Park, offers rooms to outside guests from spring through fall. It's a great location, and there's a restaurant on-site.
Other Lodging Outside the Parks
Kings Canyon: If you're unable to secure a room inside the park, or at Montecito Sequoia Lodge or Hume Lake, you'll find options several miles west of Kings Canyon's Big Stump (northwest) Entrance on Highway 180. Cyndi's Snowline Lodge and Gena's Sierra Inn are the closest.
Sequoia: If you're unable to secure a room inside the park, you'll find a number of alternatives in the town of Three Rivers, just south of Ash Mountain (south) entrance on Highway 198.
For a full list of lodges near Sequoia and Kings Canyon, click here.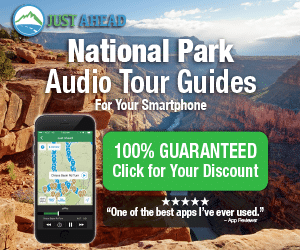 As you plan your trip to Sequoia and Kings Canyon National Parks, don't forget the most useful resource you can bring along—the Just Ahead app loaded with our Sequoia and Kings Canyon tour. Just Ahead turns your smartphone into an audio tour guide that will guide you to the park and all of its best landmarks, hikes, viewpoints, and side trips. It's the best way to get the most from your visit. Click here to try Just Ahead for free.